Suzuki GSX-R 1000 Owners Manual: Headlight
To replace the headlight bulbs, perform the following steps:
Upper light bulb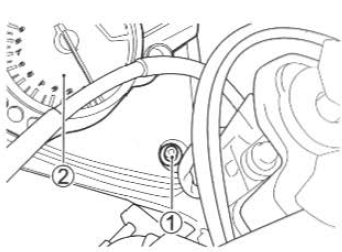 Remove the bolt 1 to lift the instrument panel 2.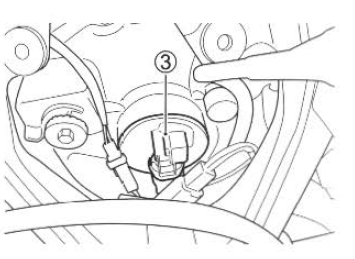 Turn the cap 3 counterclockwise and remove it.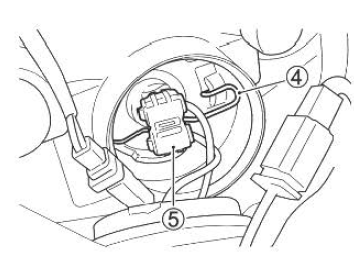 Unhook the bulb holder spring 4 and pull out the socket 5.
Pull off the bulb from the socket.
Caution
Oil from your skin may damage the headlight bulb or shorten its life.
Grasp the new bulb with a clean cloth.