Suzuki GSX-R 1000 Owners Manual: Fuses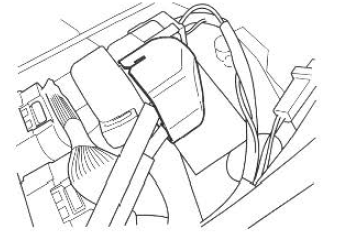 The main fuse is located under the front seat. To access the fuse, remove the seat by referring to the seat lock and helmet holders.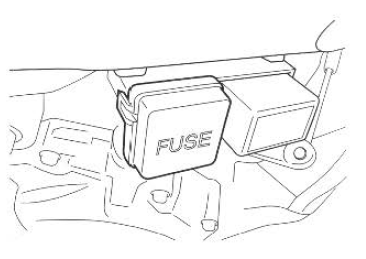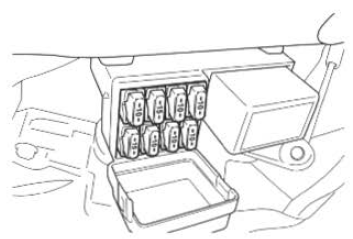 The fuses are located inside the left fairing. One 1 oa and one 15a spare fuses are provided inside the fuse box.
They are designed to open when a circuit overload exists in individual electrical system circuits. If any electrical system fails to operate, then the fuses must be checked.
Caution
Installing a fuse of incorrect rating or using aluminum foil or wire instead of a fuse may seriously damage the electrical system.
Always replace a blown fuse with a fuse of the same type and rating. If the new fuse blows in a short time, consult your suzuki dealer or qualified mechanic immediately.
Fuse list
30A main fuse protects all electrical circuits.
10A head-hi fuse protects the headlight high beam and high beam indicator light.
10A head-lo fuse protects the headlight low beam, taillight, license plate light and turn signals.
10A ignition fuse protects cooling fan relay, ignition coil, starter relay, fuel pump relay, solenoid and ecu.
10A signal fuse protects the brake light and instrument panel light.
10A fuel fuse protects the instrument panel light, fuel injector, fuel pump and ecu.
15A fan fuse protects the cooling fan motor.