Suzuki GSX-R 1000 Owners Manual: Rear seat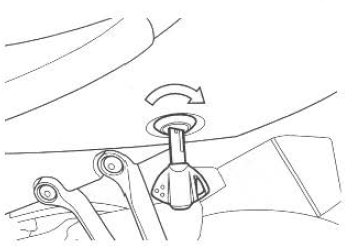 The seat lock is located under the left frame cover. To remove the rear seat, insert the ignition key into the lock and turn it clockwise.
Raise the front end of the seat and slide it forward.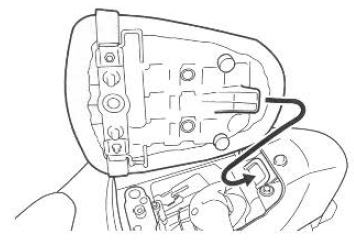 To reinstall the seat, slide the seat hooks into the seat hook retainers and push down firmly until the seat snaps into the locked position.

Warning

Failure to install the seat properly could allow the seat to move and cause joss of rider control.
Latch the seat securely in its proper position.
A seat tail cover for solo riding can be attached by using the same procedure as the rear seat.