Suzuki GSX-R 1000 Owners Manual: Throtile cable play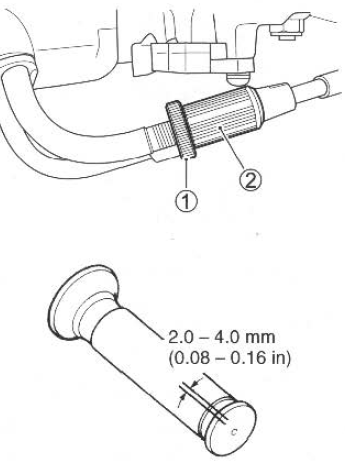 This motorcycle has a twin throttle cable system. Cable A is for pulling cable and cable B is for returning.
To adjust the cable play:
Loosen the lock nut 1.
Turn the adjuster 2 so that the throttle grip has 2.0 - 4.0 Mm (0.08- 0.16 In) play.Tighten the lock nut 1.

Warning

Inadequate throttle cable play can cause engine speed to rise suddenly when you turn the handlebars. This can lead to loss of rider control.
Adjust the throttle cable play so that engine idle speed does not rise due to handlebars movement.