Suzuki GSX-R 1000 Service Manual: Isc valve reset
When removing or replacing the throttle body assembly, reset the isc valve learned value in the following procedures:
turn the ignition switch on position.
Set up the sds tools. (Refer to the sds operation manual for further details.)
Click "active control".
Click "isc learned value reset" (1).
Click "reset" button (2) to clear the isc learned value.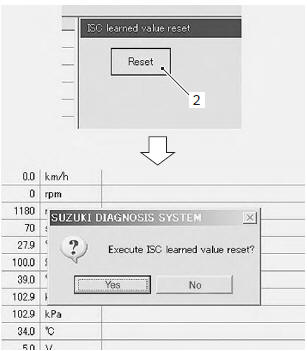 Note
the learned value of the isc valve is set at reset position.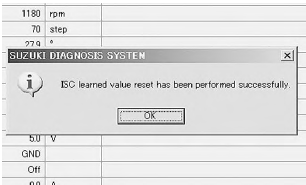 Close the sds tool.
Turn the ignition switch off position.
Note
the isc valve opening initialization is automatically started after the ignition switch is turned off.