Suzuki GSX-R 1000 Service Manual: Battery
Battery connection in reverse polarity is strictly prohibited. Such a wrong connection will damage the components of the fi system instantly when reverse power is applied.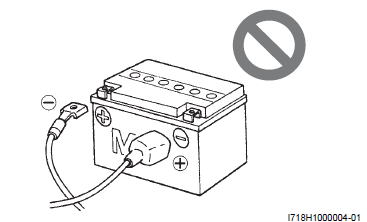 Removing any battery terminal of a running engine is strictly prohibited. The moment such removal is made, damaging counter electromotive force will be applied to the electronic unit which may result in serious damage.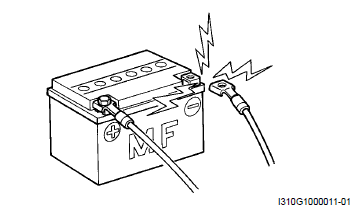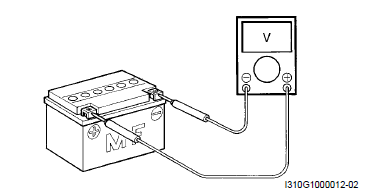 Electrical circuit inspection procedure
While there are various methods for electrical circuit inspection, described here is a general method to check for open and short circuit using an ohmmeter and a voltmeter.