Suzuki GSX-R 1000 Service Manual: Drive chain related parts inspection
Refer to "rear sprocket / rear sprocket mounting drum removal and installation" .
Dust seal
Inspect the dust seal for wear or damage. If any damage is found, replace the dust seal with a new one.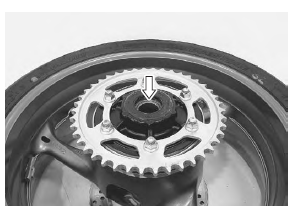 Bearing
Inspect the play of the sprocket mounting drum bearing by hand while it is in the drum. Rotate the inner race by hand to inspect for abnormal noise and smooth rotation.
Replace the bearing if there is anything unusual.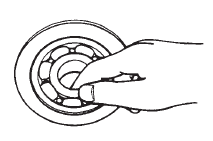 Engine sprocket and rear sprocket
Inspect the sprocket teeth for wear. If they are worn as shown, replace the engine sprocket, rear sprocket and drive chain as a set.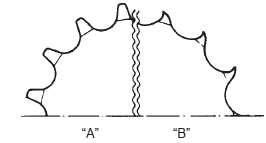 Normal wear

Excessive wear
Wheel damper
Inspect the dampers for wear and damage. Replace the dampers if there is anything unusual.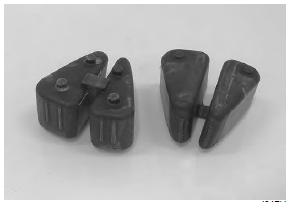 Drive chain
Refer to "drive chain inspection and adjustment" in section 0b .