Suzuki GSX-R 1000 Owners Manual: Engine coolant
Coolant level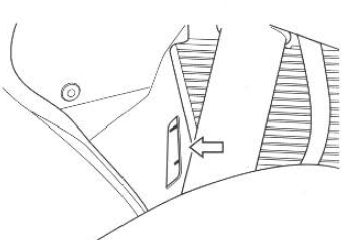 The engine coolant solution should be between "f" (full) and "1..:' (Low) level lines on the engine coolant reservoir. If the level is lower than "1..:' (Low) level line, bring it up to "f" (full) level by adding 50:50 mixture of distilled water and engine coolant.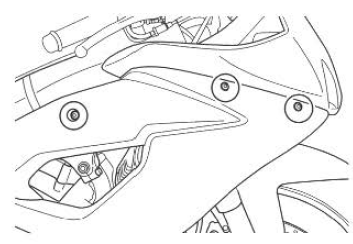 Remove the screws.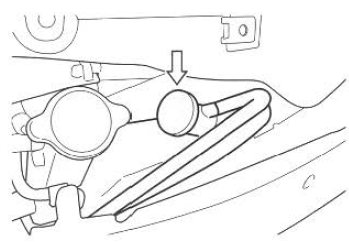 Remove the filler cap and add properly mixed coolant through the filler hole until it reaches the "f" line. Refer to the fuel, engine oil and coolant recommendation section.

Warning

Engine coolant is harmful or fatal if swallowed or inhaled.
Do not drirnk antifreeze or coolant solution. If swallowed, do not induce vomiting. Immediately contact a poison control center or a physician. Avoid inhaling mist or hot vapors; if inhaled, remove to fresh air. If coolant gets in eyes, flush eyes with water and seek medical attention. Wash thoroughly after handling. Solution can be poisonous to animals. Keep out of the reach of children and animals.
Note
: adding only water will dilute the engine coolant and reduce its effectiveness. Add 50:50 mixture of engine coolant and water.