Suzuki GSX-R 1000 Owners Manual: Fuel tank cap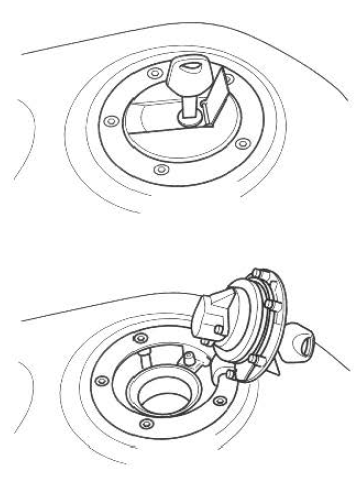 To open the fuel tank cap, insert the ignition key into the lock and turn it clockwise. With the key inserted, lift up with the key and open the fuel tank cap. To close the fuel tank cap, push the cap down firmly with the key in the cap lock.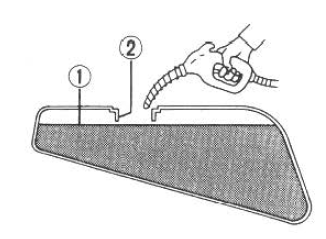 Fuel level
Fi ller neck

Warning

Overfilling the fuel tank can cause the fuel to overflow when it expands due to heat from the engine or the sun.
Spilled fuel can catch on fire.
Never fill the fuel above the bottom of the filler neck.

Warning

Fuel and fuel vapor are highly flammable and toxic. You can be burned or poisoned when refueling.
Stop the engine and keep flames, sparks and heat sources away.
Refuel only outdoors or in a well ventilated area.
Do not smoke.
Wipe up spills immediately.
Avoid breathing fuel vapor.
Keep children and pets away.