Suzuki GSX-R 1000 Service Manual: Rear brake master cylinder disassembly and assembly
Refer to "rear brake master cylinder assembly removal and installation" .
Disassembly
Disconnect the reservoir hose (1).
Remove the lock-nut (2).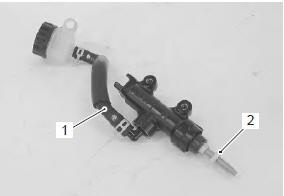 Remove the brake hose connector (3) and o-ring (4).
Special tool

: 09900–06108 (snap ring remover
(close type))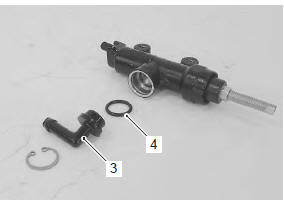 Pull out the dust boot (5) and remove the snap ring (6).
Special tool

: 09900–06108 (snap ring remover
(close type))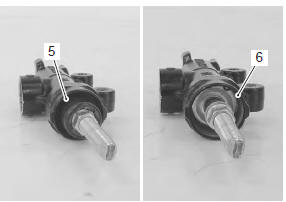 Remove the push rod (7), piston/cup set (8) and spring (9).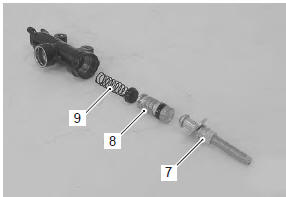 Assembly
Assemble the master cylinder in the reverse order of disassembly. Pay attention to the following points:
Caution
wash the master cylinder components with new brake fluid before reassembly.
Do not wipe the brake fluid off after washing the components.
When washing the components, use the specified brake fluid. Never use different types of fluid or cleaning solvents such as gasoline, kerosine, etc.
Apply brake fluid to the master cylinder bore and all of the master cylinder component to be inserted into the bore.
Bf: brake fluid (dot 4)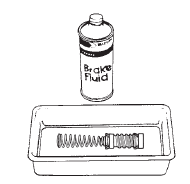 Apply grease to the push rod end.

: Grease 99000–25100 (suzuki
silicone grease or equivalent)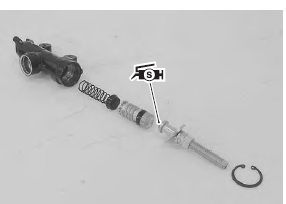 Caution
replace the o-ring with a new one.