Suzuki GSX-R 1000 Service Manual: DTC table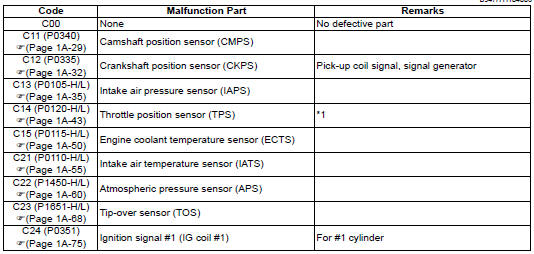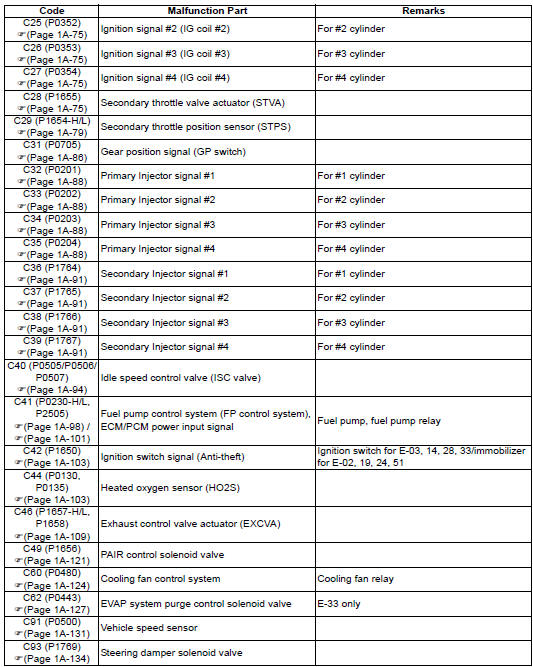 In the lcd (display) panel, the malfunction code is indicated from small code to large code.
*1 To get the proper signal from the throttle position sensor, the sensor basic position is indicated in the lcd (display) panel. The malfunction code is indicated in three digits. In front of the three digits, a line appears in any of the three positions, upper, middle or lower line. If the indication is upper or lower line when engine rpm is 1 200 r/min, slightly turn the throttle position sensor and bring the line to the middle.