Suzuki GSX-R 1000 Service Manual: Front fork parts inspection
Refer to "front fork disassembly and assembly" .
Inner and outer tubes
Inspect the inner tube and outer tube for scratches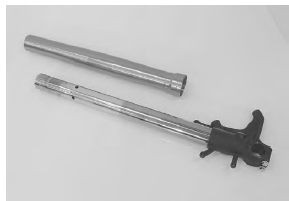 Slide bushing / guide bushing
Inspect the slide bushing and guide bushing for wear or damage. If they are worn or damaged, replace them with new ones. If they are not clean, clean them with a nylon brush and fork oil.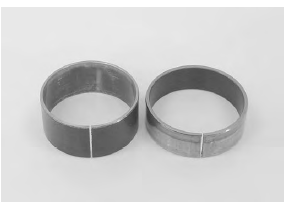 Fork spring
Measure the fork spring free length "a". If it is shorter than the service limit, replace it with a new one.
Front fork spring free length "a" service limit: 236 mm (9.29 In)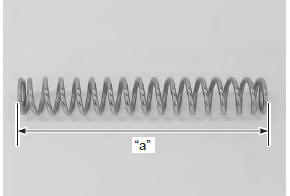 Piston rod / piston ring
Inspect the piston rod and piston ring (1) for wear or damage. If any defects are found, replace the piston rod with a new one