Suzuki GSX-R 1000 Service Manual: Starter motor removal and installation
Removal
Turn the ignition switch off and disconnect the battery (–) lead wire (1).
Lift and support the fuel tank. Refer to "fuel tank removal and installation" in section 1g (page 1g- 9).
Disconnect the starter motor lead wire (2).
Remove the starter motor (3).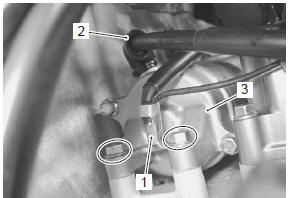 Installation
Install the starter motor in the reverse order of removal.
Pay attention to the following points:
apply grease to the o-ring.

: Grease 99000–25010 (suzuki
super grease "a" or equivalent)
Caution
replace the o-ring with a new one.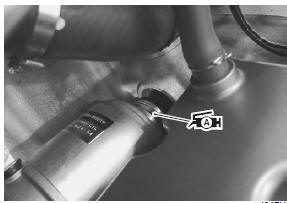 Install the starter motor. Refer to "wiring harness routing diagram" in section 9a .