Suzuki GSX-R 1000 Service Manual: Steering / steering damper related parts inspection
Refer to "steering / steering damper removal and installation" .
Inspect the removed parts for the following abnormalities:
Steering stem
Distortion of the steering stem and brackets.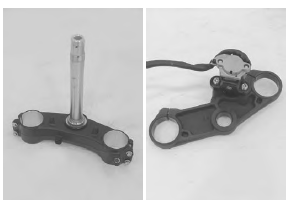 Bearing
Bearing wear or damage
abnormal bearing noise
race wear or damage
bearing lower seal damage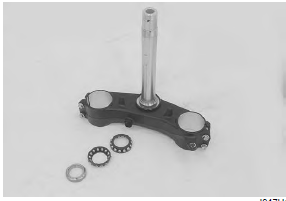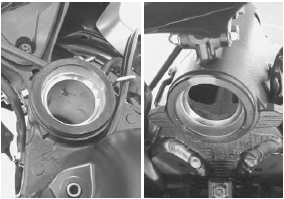 Steering damper
Inspect the steering damper body, bearing and oil seal for damage and oil leaking.
Move the steering damper rod by hand to inspect for a smooth movement.
If any defects are found, replace the steering damper with a new one.
Note
the steering damper operation can be checked without removing it. Refer to "dtc "c93" (p1769): steering damper solenoid valve circuit malfunction" in section 1a .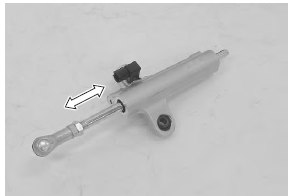 Steering system inspection
Refer to "steering system inspection" in section 0b .