Suzuki GSX-R 1000 Owners Manual: Spring pre-load adjustment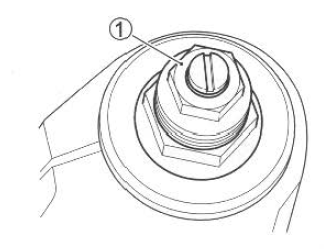 To change the spring pre-load, turn the adjuster 1 clockwise or counterclockwise. Turning the adjuster clockwise will increase the spring pre-load. Turning the adjuster counterclockwise will decrease the spring pre-load.
There are five grooved lines on the side of the adjuster 1 for reference.
Position 5 provides the minimum spring pre-load and position 0 provides the maximum pre-load. This motorcycle is delivered from the factory with its adjuster set on position 4.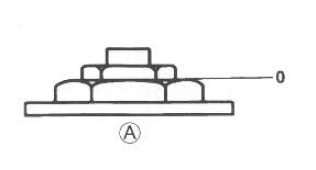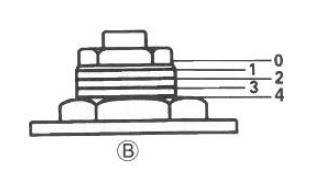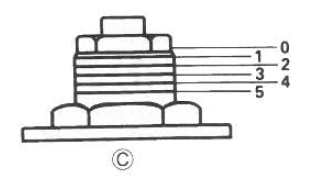 Position 0
Position 4
Position 5